How We Started
Fun Fieldz started in 2011 with the help of friends and family in order to help their kids enjoy milestone birthdays by making them more special. Jon started customizing events when he emceed a wiffle ball tournament for a friend's 40th birthday party.
One thing led to another, and Fun Fieldz became something bigger. With the initial intention of having fun with their friends, the company started helping local communities, both adults and children, to stay active and go outside to play.
Since then, the team has helped produce 60 – 90 minute (or longer) events, for groups as small as 15 – 30 people to crowds as large as 200 or more. In addition, they support the area's recreational directors with activities that keep every child engaged all day long as an outsourced activity production company offering managed, produced sports such as Soccer, Football, Wiffle ball, Kick ball, Obstacle courses, Field day, Tactical training programs, and more.
​

Come on out and play!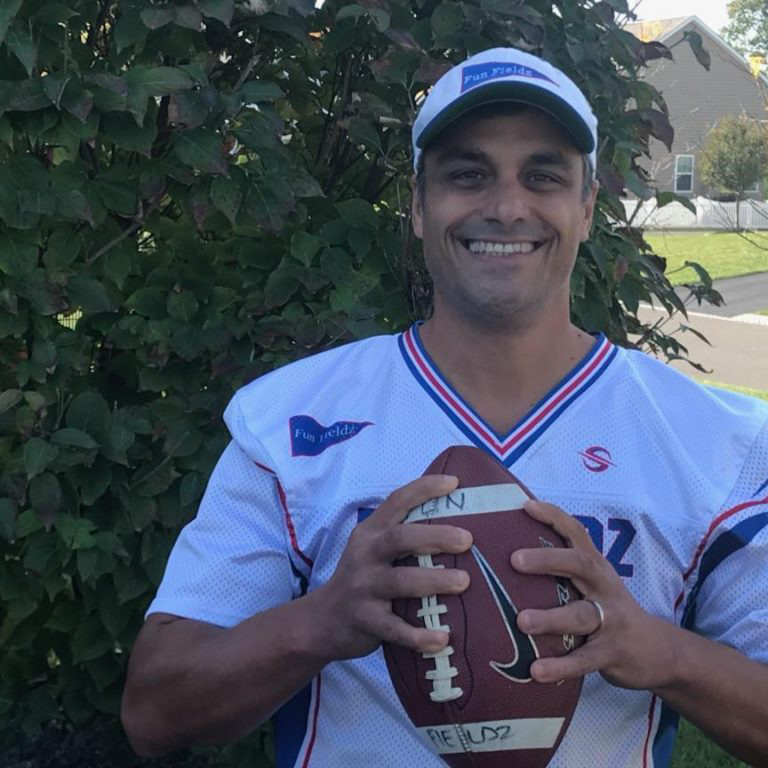 Jonathan Retano
Co-Founder & CEO
A father of two, with a business degree; Jon is the vision and marketing force.
Aaron Keller
Co-Founder & COO
A father of three, software developer, and Engineer by training. His favorite phrase is: "Yeah, we can do that."
Want to find out more about owning a Fun Fieldz
?